CONQUER YOUR NEXT ADVENTURE
FIND THE WORKOUT PROGRAM TO ENSURE
YOUR SUCCESS THIS HUNTING SEASON
"YOU'LL GAIN RESULTS WHEN YOU LOSE EXCUSES"
PROGRAMS FOR THE BACKCOUNTRY
FACT:"THE NUMBER ONE COMPLAINT WE HEAR FROM GUIDES AND OUTFITTERS IS THAT CLIENTS DO NOT HAVE WHAT IT TAKES PHYSICALLY TO HUNT THE WAY THEY NEED TO FOR THE TYPES OF ANIMALS THEY WANT"
⭐⭐⭐⭐⭐
"This is an all around workout program from start to finish to exploit and address any weakness your body and mind may have in regards to preparing to hit the backcountry. You will find yourself to not only gain physical strength and endurance, but the confidence in yourself and your capabilities. I strongly suggest this program for anyone who wants to have a great outdoor experience."
KENNY C
MOUNTAIN WARRIOR 12 WEEK PLAN - 5/3/19
INTENSE ENDURANCE AND BUILD
⭐⭐⭐⭐⭐
"Played collegiate athletics for four years and tried this workout the summer after graduation in preparation for September... kicked my ass day in and day out but the results were incredible... felt so strong while hunting which allowed to me go farther and longer than my hunting buddies which lead to my success!"
RYON
MOUNTAIN ATHLETE ENDURANCE PLAN - 11/24/19
BUILT4THEHUNT 60-DAY
TRANSFORMATIONS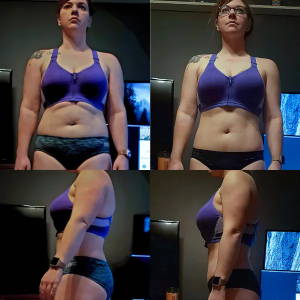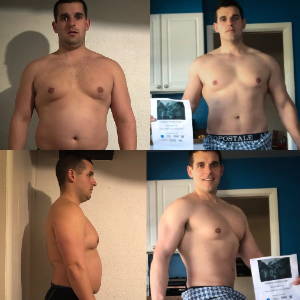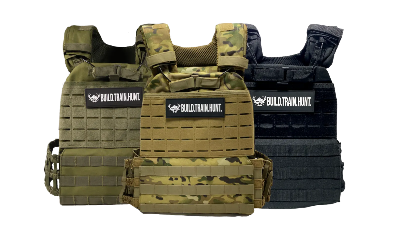 BUILT4THEHUNT TRAINING VESTS TAKE YOUR WORKOUTS TO NEW LEVELS! CRUSH YOUR GOALS TODAY!