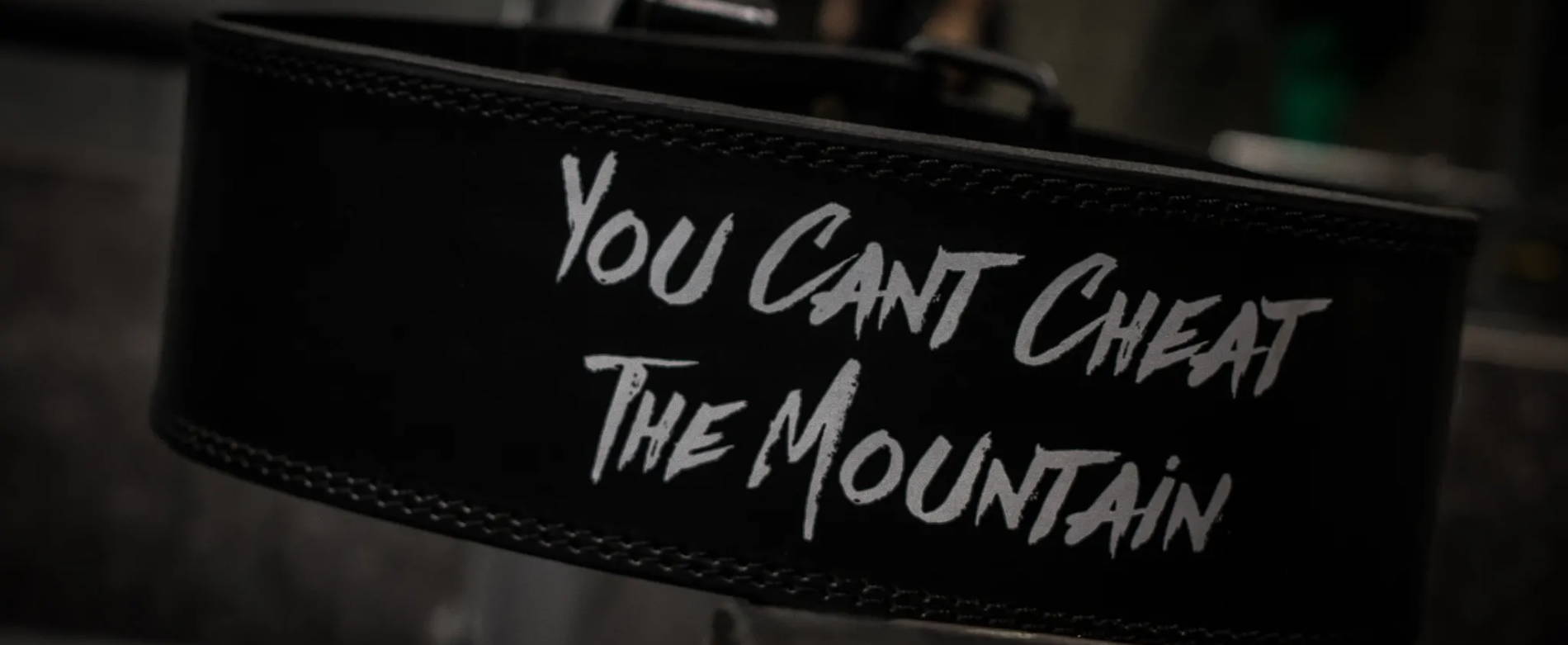 Don't know who we are? That's alright, we're newer to the industry and just the thought of supplements and nutrition can be as overwhelming as it gets! We got you though, and to help get you started, pick up a FREE Shaker + sample Pre-workouts of some of our top selling products from brands we offer.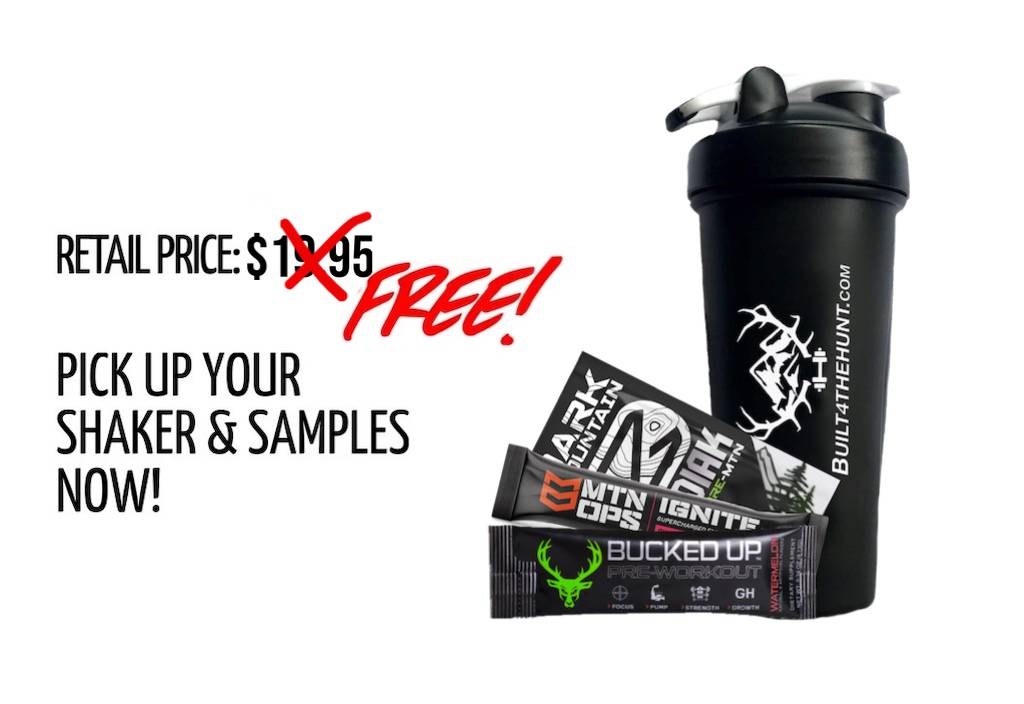 Built4TheHunt.com was created to be the Go-To marketplace and research platform for all things hunting fitness, training, supplements, nutrition and more. There is no "One Size Fits All" nutritional supplement brand and figuring out what works best for you is harder than you think. So we do the research for you and provide product recommendations and insights based on your goals and you can grab the products you need from multiple brands all in one place!
OKAY ON TO THE FREE STUFF!
FILL OUT THE FORM BELOW TO GET YOUR LINK & CODE
FOLLOW THE LINK IN YOUR EMAIL & USE THE CODE AT CHECKOUT
YOUR FREE SHAKER AND SAMPLES WILL BE THERE IN NO TIME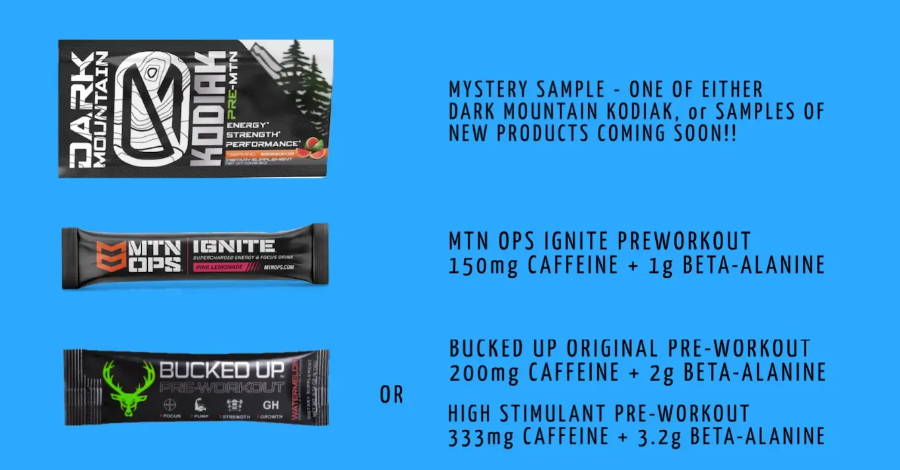 Oh and one SUPER IMPORTANT thing you might not know about; we vet all the brands we offer for quality and that they actually support YOU as hunters, backpackers, fishermen, and outdoorsmen, and the 2nd AMENDMENT Rights! YOU WOULD BE AMAZED AT THE BRANDS THAT TOLD US NO BECAUSE THEY DON'T SUPPORT OUR LIFESTYLE AS OUTDOORSMEN!
So while your here, take a look around and plug in the information below to pick up a FREE Shaker and Samples to get you on track to reaching your health, fitness, and hunting goals!
Sign up and get your shaker today. Just pay S/H